2021-05-02


Entreprenerd Website: April 2021

Something changed, and I don't know exactly what. I know that it was unusual for a newly created website to have about 400 visitors on weekdays. I considered it a success, but I couldn't explain why the website had so many visitors from the start.

On Tuesday April 6 however, the number of visitors dropped with about 300 visitors a day.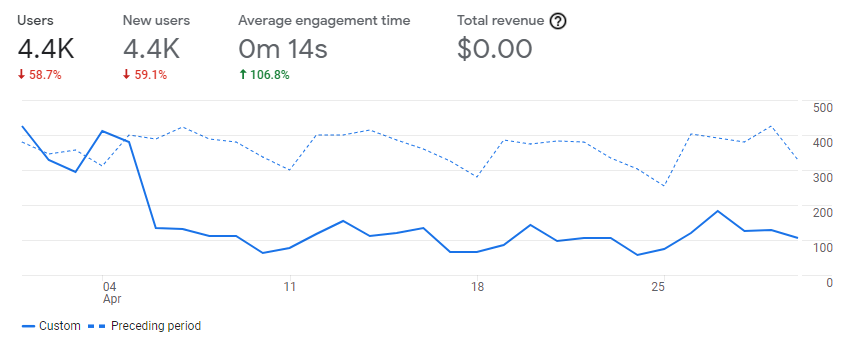 I think that Google changed something in its algorithm around that time, but I don't know if this change also affected the number of visits to the Entreprenerd site. On the contrary: when I consult search.google.com, I see results that are still great.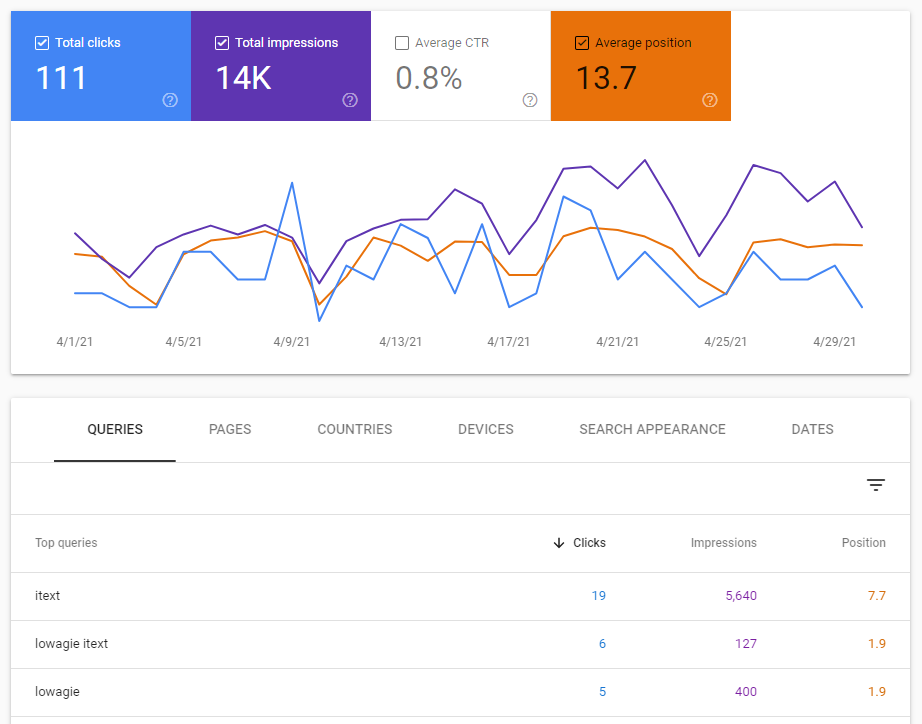 People searching for either "iText" or my name, or a combination of both, still see the Entreprenerd website appear in the first ten hits. The first set of keywords that isn't directly related are "Hancom fed" (I'm not sure what the "fed" is about) on place 66 (searched 20 times; average position 23.6) and Matt Danzeisen on place 113 (searched 8 times; average position 83.3).
My guess is that the numbers I'm seeing since April 6 are normalized after some anomaly was fixed. A month ago, I was surprised to find The Netherlands and Finland on top of the list of countries of origin of the visits. These countries have now dropped to places 3 and 4.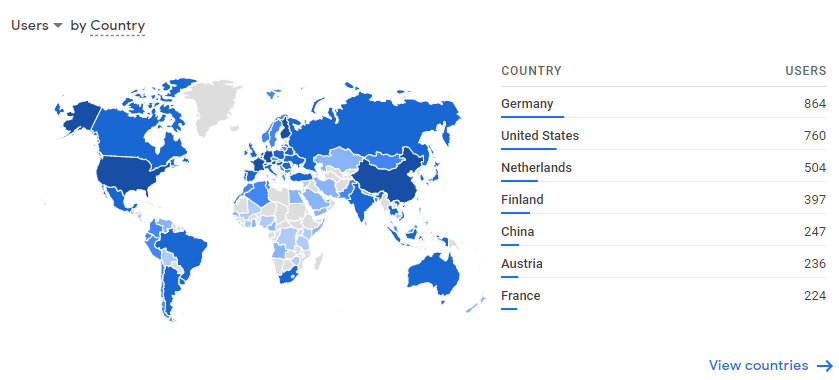 When I change the start of the date range to April 6, those two countries aren't in the top 7 anymore.
When I look the complete list of countries, I find The Netherlands on place #20 with 13 visits and Finland on place #36 with 7 visits. My conclusion: for some reason some bot in The Netherlands and Finland caused about 300 hits on my site.
You can also see this when looking at the source of the visits. There's a significant drop in the (direct)/(none) section of the traffic acquisition numbers.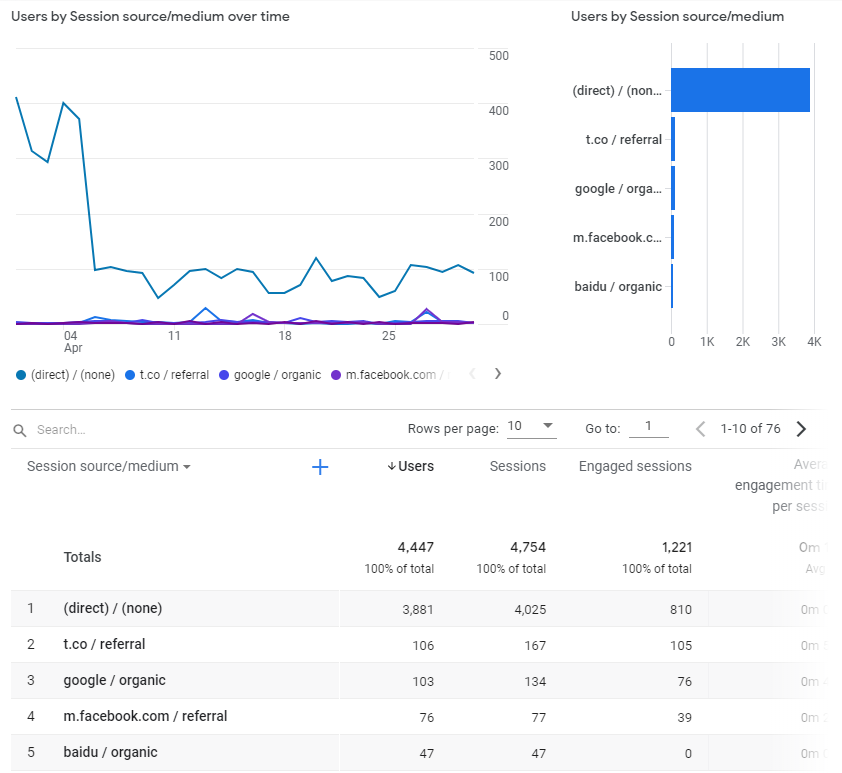 Visits originated from Twitter links dropped from 209 to 106, but Twitter is still in second place. Visits originated from organic searches on Google slightly increased from 96 to 103. That's good, I want to see that number go up. Facebook took fourth place from Baidu.
The book is almost ready for publication. I am waiting for the first printed test copies and the eBook version is going to be created in the course of next week. As soon as the book can be released, I'll increase the marketing efforts and I hope we'll be able to see that in the website statistics.